The story of Pepperwine began in the fall of 2010 when a guitar player in a punk band biked over to a local music school and told them he needed vocal lessons. The owner said he had just the teacher in mind - a "bad ass" named Kellie. Now over a decade later, that bad ass teacher and guitar player have produced two 5-song EPs, one 11-song full length LP, various singles, a marriage, and...... PEPPERWINE!!
With just four members and eight hands, Pepperwine uses voice, piano, synthesizer, guitar, bass, and percussion to create hip shaking-rhythms and head-nodding tunes. The music effortlessly blends elements of soul, pop, funk, and rock with Leading Lady Kellie offering a powerful yet sultry vocal cherry on top.
Pepperwine has played over 200 live shows at venues and festivals throughout New Jersey, Pennsylvania, New York, Connecticut, and Delaware. The repertoire continues to grow, the grooves are getting more infectious… stay tuned!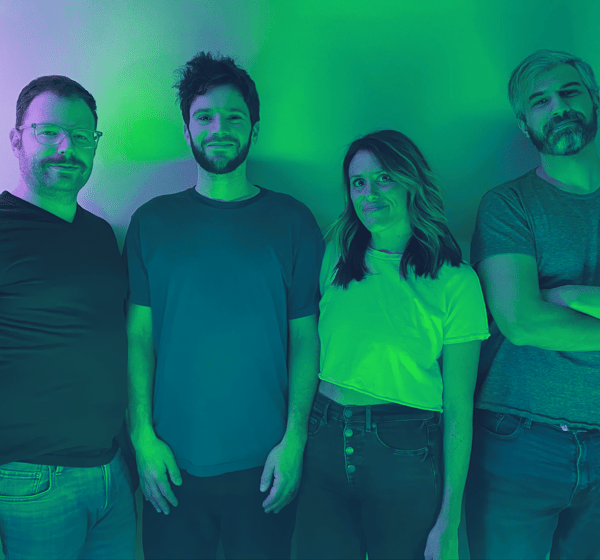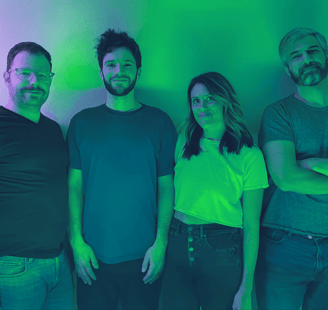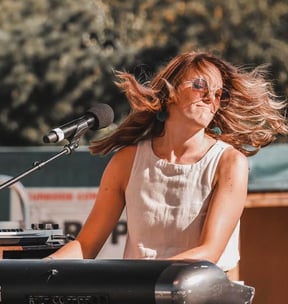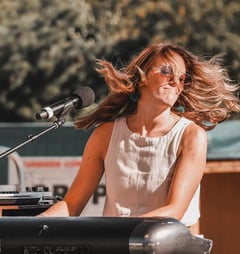 Kellie
Vocals, Piano, Synth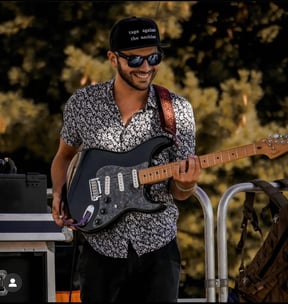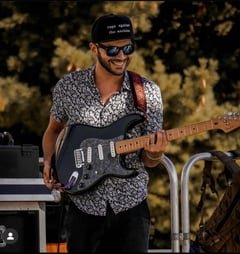 Breece
Guitar, backing vocals